Want a new job?
Out of the Ordinary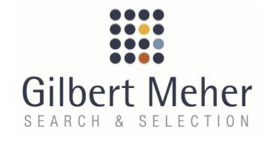 Why use a recruiter?
We all have a horror story or ten about bad recruiters: they don't call you back; they send your CV without permission; they make up jobs to lure you in; they charge ridiculous fees then disappear into the mist, and once you aren't of use they are perpetually "not in the office". We all share these bug bears - candidates and clients alike - because it is frustrating; and fellow, more diligent, recruiters share these bug bears too as it exacerbates the stigma surrounding our chosen profession. I will attempt to uncover a few of the myths in the recruitment world and explain in a more human way what it is we do and why some of us are worth using…
I read an article recently that put it very well: it stated that there are very few barriers to entry and if you "have the will, you will find a job in recruitment somewhere" – this is very true and this is very damaging. The typical grievances people have are committed by the people that don't care enough, that don't respect the process, that don't have a mutual respect for their clients and candidates. I am lucky to work somewhere where that isn't the case.
From the candidate's perspective, why use a recruiter?
A good recruiter will have an in-depth understanding of their client. For example, if you as the candidate are attending an interview, you want to be confident you are putting your best foot forward. These steps are often missed but are so simple to get right. Your recruiter should:
Tell you who you are meeting and a small background on the person/ people
Tell you the agenda/style of the interview i.e. competency-based, in depth CV discussion, informal coffee, or formal presentation
Advise you which parts of your credentials they will be most interested in
Remind you to prepare thoroughly and research the company
Even prepare you on what to wear – if you are meeting a trendy organisation that rarely wear suits you wouldn't want to attend in a three-piece suit, complete with pocket watch and monocle!
Reassure you when you are on the ledge and unsure of what to do
Will be a good sounding board for when you have a few "out there" ideas
Tell you about confidential or exclusive positions you wouldn't otherwise hear about
This insight is very hard to gain if you aren't working alongside an organisation. If you apply yourself without the assistance of a recruiter I imagine I would feel as though I am flying blindfolded – sure, you are in control but do you really trust yourself to land smoothly?
From the client's perspective, why use a recruiter?
In all honesty you needn't use a recruiter every time you are recruiting if you just don't have to – sometimes you will know people in the industry and you will be able to hire expediently in a straightforward fashion. At other times it will be a specialised position or a time-sensitive hire and you will need to use a recruiter; so if you are on the fence at this point, what are the benefits you could enjoy?
Insight into the current market place and an understanding of realistic recruitment timeframes
How to best advertise your role and where to advertise
Advice on the remuneration – you don't want to dramatically overpay nor do you want to price yourself out of the competitive market
In-depth and thorough candidate insight with how they measure up to the competition
Market feedback: if people have turned your company down or refused the position, why they have done so
Recruiting is extremely time consuming when done properly, and do you really want to take that headache on when you already have a full schedule and your boss is breathing down your neck?
All of these reasons are good reasons to engage a recruitment consultant. Many of our clients have worked with us for a considerable amount of time: as you develop a lasting relationship and work as a trusted partner, you gain an invaluable knowledge of the inner workings of the company.
One of the most important areas to focus on is culture – matching a candidate to a company via culture is tough but it will result in longevity in the position and a happy work force. For example, what happens a lot more than you would hope is a company will take on a member of staff because they are "good on paper" or their credentials fit – they are unvetted, they may not integrate well, they may annoy the other team members and they may well be toxic for company morale. Another disruptive by-product of a hire like this is that, often, the unvetted candidate will not be aligned with the company mission and vision: again, this can be disruptive, counter-productive and expensive. You spend time training them and eventually they will have to leave – this rarely happens with a good recruitment partner.
Another difference to highlight is 'Recruiter Vs Recruitment Consultant'. Diligent recruitment consultants will live up to the full title, whereas the ones to avoid will barely fulfil half – I started off my time in Management Consultancy and picked up some very useful habits, which have been instilled in all of the teams I have worked in and all of the people I have worked with. Too many recruiters are generalists – the bad ones will lend their hand to any job going, and therefore the depth of their "industry knowledge" will be frantically Googling as the phone rings and as much as they can scan read in the time it takes you to answer the phone, nothing more. I firmly believe that you should be able to add value and an inside perspective to your clients: you should be able to "consult". Logically if you recruit within an industry and you are interviewing candidates and talking to clients you will glean a wealth of information very quickly – being able to ask the right questions and relay that to your client in a useful manner can be the difference!
Conclusion
I have been lucky in that I have worked for a variety of fantastic companies and I have worked for some very talented people. I try to emulate the way they work and as a result I feel I deliver on what I say I will deliver. We at Gilbert Meher focus on Precision, Integrity and Passion. We listen, we are realistic and we will be honest with you – this is what I believe makes a good recruiter and this is what we believe makes the difference. Why not give one of us a ring and have a chat (contact details below) - we may surprise you!
Head of Clinical Team: Tom Lawrenson: The Clinical team: we work with the UK's leading healthcare providers as well as smaller more niche independent services to help recruit nurses, and senior clinically trained staff through to deputy home management level within their services UK wide. We have an in depth knowledge of the private healthcare sector, with an extensive candidate database and work in a very proactive manner enabling us to source the best talent out there.
Head of Care Home Team: Matthew Carbutt: Care home team: Gilbert Meher's Elderly Care Division are the recruitment partner of choice for large corporate, independent and not-for-profit elderly care providers. Our team of eight regional consultants provide resources across Operations, Business Development, Quality and Compliance and Head Office, with a particular focus on supplying residential and nursing care home managers.
Head of Medical Devices team: Guy Watson: Life sciences team: we specialise if Sales, Marketing, R&D and market access talent across the industry. Within the team each consultant specialises in a small amount of therapy areas. Typically we focus on middle management to C-level recruitment.
Even prepare you on what to wear – if you are meeting a trendy organisation that rarely wear suits you wouldn't want to attend in a three-piece suit, complete with pocket watch and monocle!