Skint, shaken, yet still caring: but who is caring for our nurses?
Education and Societies
Paul Steiner, Communications Manager, the Cavell Nurses' Trust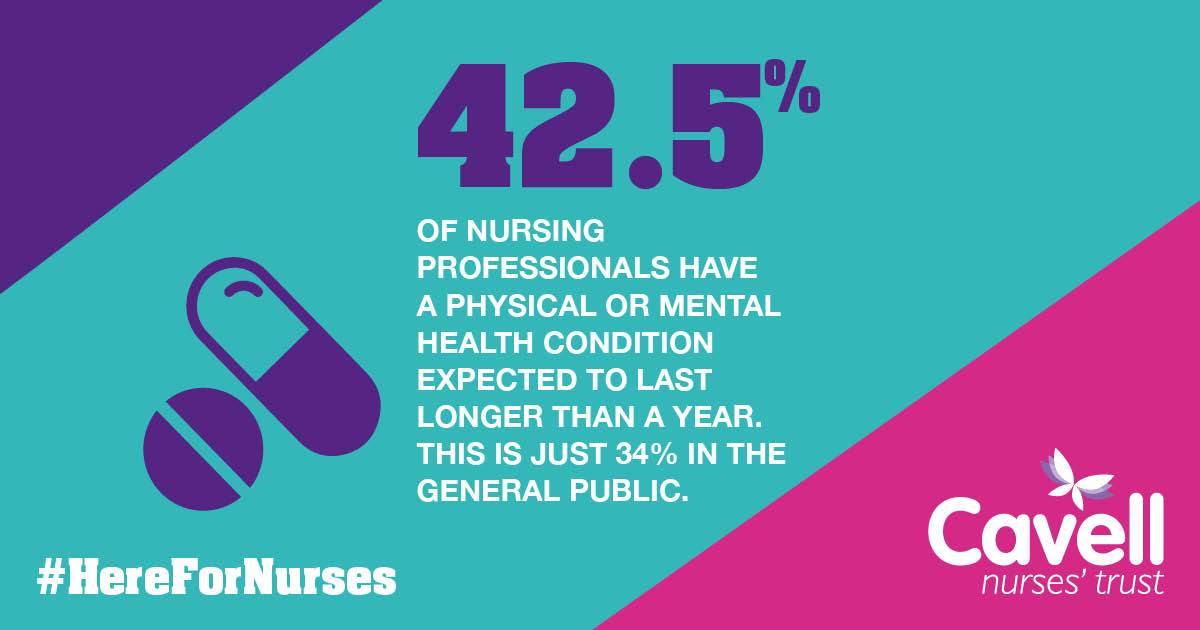 Nurses twice as likely to suffer financial hardship and three times more likely to face domestic abuse than the public.
Cavell Nurses' Trust is a charity that provides support and financial help to nursing professionals suffering hardship and recently we spoke to more than 2,200 nurses, midwives and healthcare assistants about their experience of financial hardship and deprivation, domestic abuse, health, illness, wellbeing and employment. Here's what we found...
Nursing professionals are
Twice as likely to suffer financial hardship than the public
Three times more likely to face domestic abuse than the public, with 1 in 7 nurses, midwives and HCAs experiencing domestic abuse in the last year
And that;
42% of nursing professionals have a physical or mental illness expected to last a year or more
The report findings are worrying, and spotlight the day to day pressures that nursing professionals are dealing with outside of their working environment. Yet despite this, nurses are getting on with the vital job of caring for the UK. They give so much to us all, helping our children into the world, and caring for us when we're dying. They're here for us with care and compassion at the darkest and the brightest moments in our lives.
Domestic abuse
Focusing on the results for domestic abuse, according to the National Centre for the Study and Prevention of Violence and Abuse (NCSPVA) one of the many, complex reasons nurses are experiencing higher levels of domestic abuse is because of the values they uphold in their daily roles, such as care, compassion and courage.
Claire Richards from NCSPVA has been working with Cavell Nurses' Trust to help understand this worrying trend. She says:
"The values that nurses adhere to in their career - including the six Cs of nursing: care, compassion, competence, communication, courage, commitment - may increase the likelihood of them staying with an abusive partner for reasons of altruism or a possible belief their partner needs them. Nurses may see their partner's behaviour as part of a wider problem, such as depression, unemployment or a drink problem that they seek to treat or heal."
The support that Cavell Nurses' Trust typically offers to victims of domestic abuse, is money to secure safe accommodation away from the abusive partner, to cover extra travel costs after relocation, and to purchase vital household items such as beds and electrical appliances.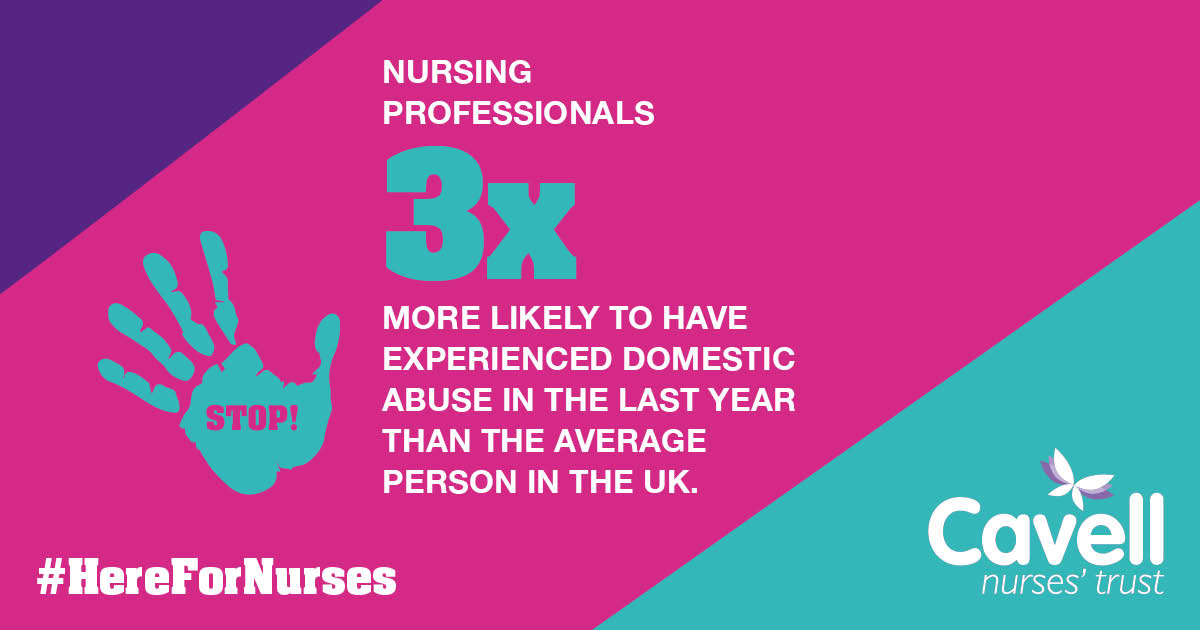 Financial hardship
The results regarding financial hardship amongst nursing professionals are all the more shocking when compared to the general public. The questions in our survey about deprivation were taken from the 2012 Poverty and Social Exclusion (PSE) 'Living Standards Survey' of the UK population. This study found what the UK population percives to be 'necessities', those things we should all be able to afford and which no one should have to go without. Our survey was able to make a direct comparison with the rest of the UK population.
Looking at the responses to our survey, the nursing population of the UK as a whole are significantly more likely, on average about twice as likely, to be deprived of the basic necessities. Looking closer, it becomes apparent that, compared to the general population, nurses and midwives are nearly twice as likely to be unable to afford the basic necessities, whereas healthcare assistants are nearly three times more likely to be unable to afford the basic necessities we all take for granted.
Nursing professionals are twice as likely to be unable to afford basic necessities such as:
Keeping their home in a decent state of repair
Replacing broken furniture and beds
Fixing or replacing broken fridges and cookers
In addition;
28% of healthcare assistants couldn't afford two pairs of all-weather shoes
18% of healthcare assistants don't have enough money to keep their homes warm
What do we do now?
The team at Cavell Nurses' Trust found it very moving to read this report and gain greater understanding of the scale of hardship amongst the UK nursing population.
We've all had personal experience of nursing care amongst our friends and our families, so we don't feel it's possible to read these shocking statistics and not think of the people affected. After all, there's always a person behind the uniform.
Meet Joanne (Click here)
Aggressive breast cancer meant trained nurse and health visitor Joanne's career abruptly halted. Rounds of radiotherapy and chemotherapy followed the shocking diagnosis, and on top of this, Joanne was struggling to make ends meet.
"I was having a meltdown. I couldn't see how to cope. That's when I was put in touch with Cavell Nurses' Trust. It was like going from desperation to elation. It sounds silly but I remember I punched the air!"
Cavell Nurses' Trust stepped in and provided money to get Joanne back on her feet and just ten months after surgery, Joanne has started working as a health visitor again, caring for people in her community.
Could this report be a catalyst for making change?
The money and support Cavell Nurses' Trust gives to people like Joanne must be made available to more and more people.To do this we need to raise awareness of the cause described in this report and we need to raise awareness of the help available.
We also need to raise the funds to make it all happen. Cavell Nurses' Trust can only do this with the help of supporters. So please consider how you, the people you know and the people you work with, could be here for nurses too.
Thank you.
The Cavell Nurses' Trust team.
To read Skint, shaken yet still caring: but who is caring for our nurses? visit the Cavell Nurses' Trust website where you can also take action and get involved
https://www.cavellnursestrust.org/research